AMERICAN VETERANS ASSISTANCE GROUP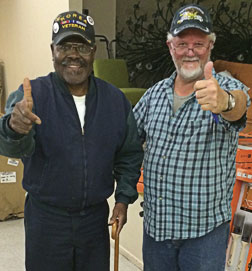 American Veterans Assistance Group (AVAG) is a community of veterans in each manufactured housing community involved with the Veterans Affordable Housing Program (VAHP). The purpose of AVAG is to thank and reward our veterans for their service to our country by providing them with a way to connect with one another in a supportive, encouraging living environment and to promote the availability of affordable housing.
Community veteran activities include:
Community sponsored special veteran holiday events
Informational seminars
Movie nights, Holiday parties, Bible Studies, Potluck dinners
Recreation ie; exercise classes, basketball teams, softball, fishing, etc.
Food distribution programs
Veteran outreach programs to assist veterans in the community and at large
Veteran resource referrals ie; employment, career training, vet benefits
Resources for home repair and improvements
..and more.
Please browse our site or
Contact Us
now, and learn how we can help you.